Bringing Venture Debt to Promising Canadian Companies
We help founders scale their companies with non-dilutive venture debt. 
Our services empower you to maximize your government tax incentives, better manage cash flow, and invest more in the areas you need. All so you can grow the business you've built without giving away equity too soon.
Venbridge was born to help technology companies grow. The market lacked an automated, fast and responsive service provider who understood the needs of technology companies. At Venbridge, we are technology leaders, not bankers, and we understand how to bring value to SMEs. As a team, we have provided hundreds of SR&ED funding and tax credit financing. We love meeting new people, being there when you really need us and doing everything possible to help you grow your business.
Garron's passion is watching startups grow with funding provided by Venbridge. Not only has he funded hundreds of companies throughout his career, but he has also become a recognized leader in SR&ED and other tax programs and government grants. Prior to co-founding Venbridge, Garron was a partner at one of Canada's earliest SR&ED financing funds where he built the financing portfolio in Central and Eastern Canada.
Earlier in his career, Garron joined a small technology company called Creo in Vancouver that grew to over 4,000 employees and a market cap of $2B. Garron became the President of the Asia Pacific region. After Creo was sold to Kodak, Garron ran the $300M commercial division before returning to Canada. In his free time, Garron can be found on skiing trips or doing home construction with his two children.
B.A. Psychology, B.ESc. Mechanical Engineering, M.B.A.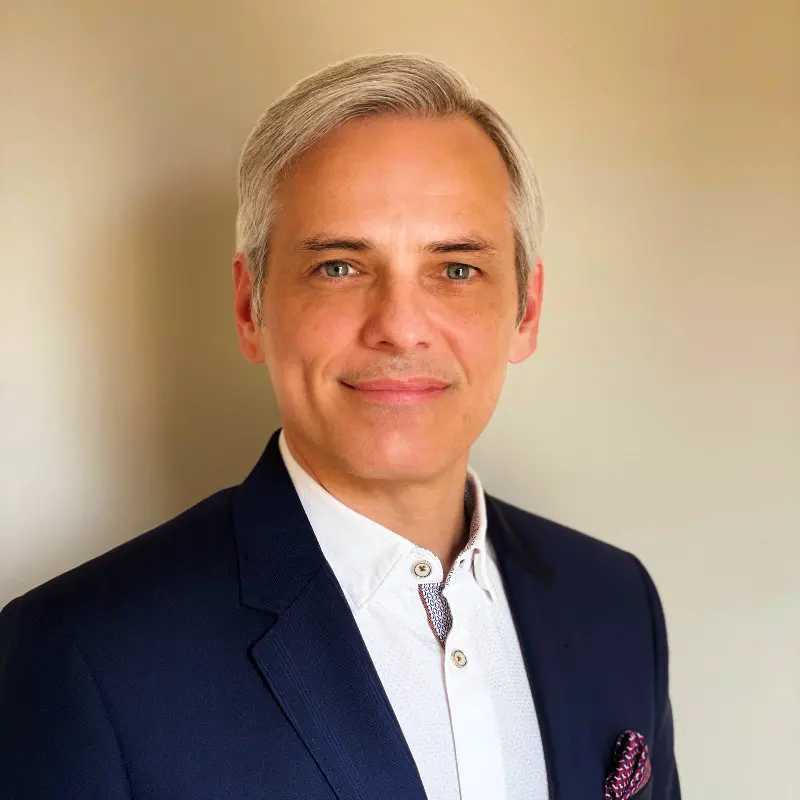 CHIEF FINANCIAL OFFICER AND CHIEF RISK OFFICER
With over 20 years of financial experience, Laurence loves to transform chaos into results. From 2000 to 2018, Laurence has served as CFO and Corporate Secretary for many companies, including Metamail Inc., Nevex Software Technologies Inc., Necho Systems Corp. PriceMetrix Inc, Infobright Inc, and Upchain Inc. From 2018 through to early 2021, Laurence worked as an independent consultant, assisting companies in various industries with their financial needs before joining the Venbridge team.
Laurence holds a Bachelor of Applied Science and Engineering (B.A.Sc.) from the University of Toronto and a Master of Business Administration (M.B.A.) from the Richard Ivey School of Business (Western University). He is also a Chartered Professional Accountant (CPA, CMA). While studying at Western, Laurence also had the opportunity to study abroad at the Stockholm School of Economics (Handelshögskolan). In his free time, Laurence enjoys spending time with his wife and two children. He is also an avid curler and cyclist and has a passion for wine.
B.A.Sc., M.B.A., CPA, CMA