Reading time: 4 minutes
The brick warehouses of Winnipeg's Exchange District are attracting some serious buzz as the tech sector heats up all over Canada. Maybe it's because the city has committed to attracting more tech talent and growing its startup scene in the city. The dual attractions of a world-class engineering school (the University of Manitoba) and the low cost of living are allowing startups to thrive while sourcing the talent they need to grow and innovate.
While home to over 600,000 people, Winnipeg projects a small-town feel as well. It gives founders a level of comfort when approaching experts in the field, many of which they may even have long histories. The city has the resources of a big city with a small-town feel. It also doesn't hurt to offer generous tax credits to lure startups to the city. Winnipeg offers credits for both tech investing and R&D expenditure while encouraging partnerships with local government institutions.
Want an inside view of some companies making waves in the city? Here are six Winnipeg startups to keep an eye on:
Bold Commerce builds flexible and customizable eCommerce apps for online stores. Previously, they focused on Shopify, as Shopify's largest app developer. The company recently started supporting BigCommerce as well. Merchants can grab apps individually (e.g.: apps for subscriptions or multi-currency support) or in bundles. With its newfound focus on enterprise and Shopify's growth, Bold Commerce has seen its own complexity evolve. The company now offers 20 applications and has 86,000 merchants using its software.
In January 2019, Bold Commerce announced the closing of $22 million in series A funding. It's a staggering round, particularly for a previously bootstrapped software development company.
PriceRazzi – "Never miss a deal again"
PriceRazzi allows users to register their email addresses and forward online receipts to the platform. The system then alerts you when better deals are available so you can get money back from the original merchant. The company has developed an algorithm to put users in touch with retailers' price guarantee savings. This so far has translated to an average of 1 in 5 receipts offering savings to users.
In December of 2018, PricRrazzi announced its first institutional partnership with Meridian Credit Union. However, the growth is not without its challenges. "we are very luck with the team that we have, says Declan McDonald, Founder of PriceRazzi. "But accessing capital is very challenging. I don't think people take Winnipeg seriously." According to Declan 2020 will be about scaling and establishing more partnerships in Canada and the USA.
Permission Click – "Forms, workflows and approvals sent digitally to parents"

Permission Click began as a way to make life easier for parents and teachers by digitizing consent forms. But more recently, the company has officially rolled out a school-district version to streamline communication between school districts and the schools themselves. So far, those using the school district platform include the Toronto District School Board, the Australian Scholarships Groups, and Microsoft Canada.
Sightline Innovation – "Artificial intelligence and data trust for any enterprise"

Sightline Innovation developed a data trust and applied AI platform to enable enterprises to control and gain insights from their data across business units. The company provides its AI capability via its two platforms: SID (Sightline Innovation Data trust) and SIMON (Sightline Innovation Machine Learning for Optimal Networks). While SID provides a circle of trust for data, SIMON provides AI in real-time.
In 2015, Sightline Innovation decided to translate its AI tech from automotive manufacturing to healthcare and moved its main base of operations from Toronto to Winnipeg.
Callia Flowers – "The best new way to send flowers"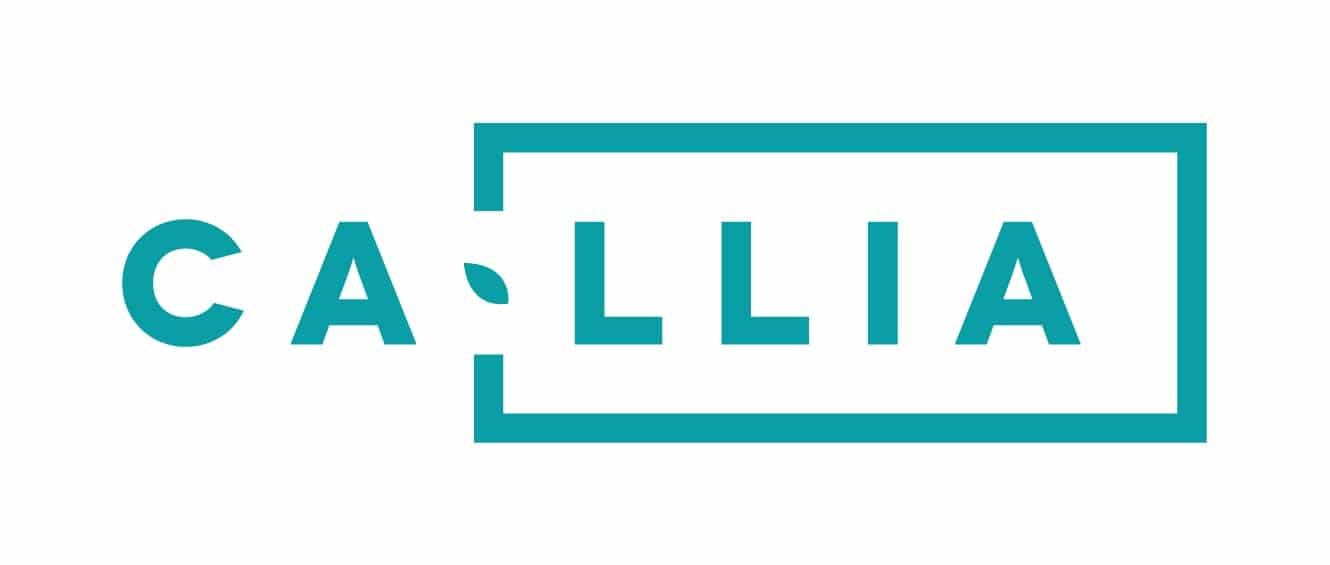 Callia allows you to send flowers to anyone in just 5 clicks. The flower company paid special attention to the unboxing experience from a personal message to the hand-tied bouquet that was ordered. With a limited offering of three bouquet styles, Callia can focus on the quality and freshness of their flowers. Callia is female-founded by Catherine Metrycki, "Winnipeg is home for me and it's been a great place to grow a tech startup." Catherine says accessing capital for growth could be challenging, "but we've been fortunate to be supported by a great Prairie community." Callia has been able to win over a group of loyal customers and is now available in 18 Canadian cities. According to Catherine, they're just starting with disrupting the floral industry.
Cubresa – "The PET insert company"

Cubresa is a medical imaging company that specializes in the design and development of clinical and preclinical PET (Positron Emission Tomography) inserts for MRI systems. Cubresa's products enable medical professionals to study diseases and new therapies, with the goal of introducing new treatments and tools into the marketplace. In addition to its preclinical product NuPET™, the Winnipeg company has recently branched into the clinical space with a joint venture with a Chinese company.
James Schellenberg, Cubresa's Founder and CEO, credits the success of the company to the right mix of financial and human resources that his hometown provides. "I am proud to have Cubresa headquartered in Winnipeg," said James. "We have amazing talent in this city. They are smart, dedicated, and driven to make a difference in medical imaging. The future looks bright."
Do you have a startup in Canada that needs funding to grow? We can help you, contact us now to discuss how non-dilutive venture debt can help scale your company's operations.