As every news outlet in the country starts to weigh in on the 2018 Federal Budget, I thought I'd share my two cents from the Venbridge office. The 2018 Canadian Federal budget will have quite a significant impact on SME's.  IRAP has a lot more money to allocate, women in technology are receiving a number of incentives,  granting programs are being simplified…all of this is great!  One question that I had while reading through some of the notes though, is why has the budget remained silent on the Scientific Research & Experimental Development (SR&ED) program? The government reiterated its commitment to focus on growing high-potential firms.  The silence on the SR&ED budget is a clear message that support of the tech community will be done mainly through direct funding such as IRAP rather than indirect funding like SR&ED?  
The  2018 budget proposes an investment of nearly $4 billion in Canada's research system to support the work of researchers and to provide them access to the state-of-the-art tools and facilities they need.  Most of this funding is being allocated to public institutions.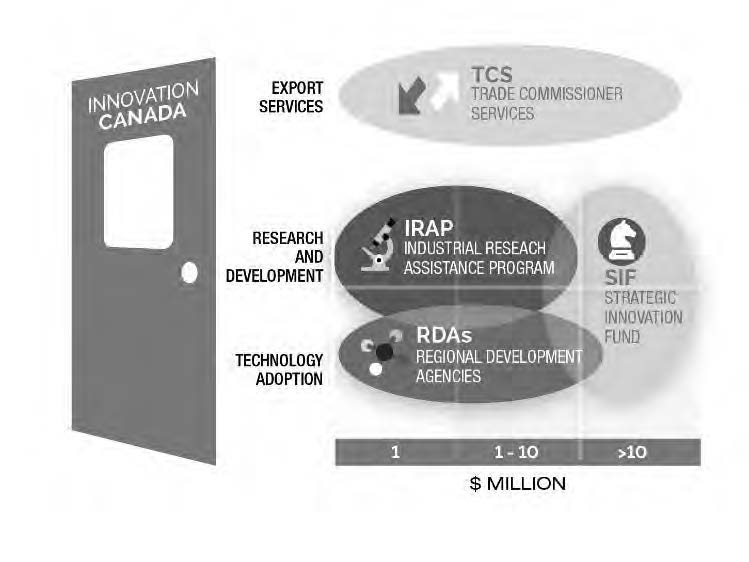 One item quickly mentioned but not elaborated on is how they are going to make business regulations more efficient and less costly.  We're all eager to understand what regulations they're referring to. I'm interested. Give me more information.
For SME's one of the biggest changes is coming to the Industrial Research Assistance Program (IRAP).  IRAP currently supports funding for projects up to $1M. In the new budget, this threshold will change to $10M.  To enable IRAP to support business research and development, the Government has indicated it will invest $150M per year in projects.  What I'm wondering here is since IRAP is bringing in a bunch of other programs under the IRAP umbrella, is that $150M an actual increase?
Another proposal in the new budget proposes to provide $105 million over five years to regional development agencies to support investments in women-led businesses, helping them scale and grow, as well as to support regional innovation ecosystems, including incubators and accelerators, and other third-party programs supporting mentorship, networking, and skills development. Awesome!
Despite slashing the number of related federal funding programs, the government is doubling down on female entrepreneurs, with a $1.4B investment in new financing for female entrepreneurs, providing the resources to grow into competitive, sustainable, world-class companies, through the BDC over the next three years. This is twice the level of financing committed through BDC three years ago. This commitment is in addition to an increase to $200M (from $70M) for investments in women-led technology firms over five years through the BDC's Women in Technology Fund. Anything that helps bring more capable people to the table is a good thing and a bold statement by the Government.
Overall the 2018 budget is a positive step for the government.  The big question is will the government be able to effectively pick the winners through IRAP and other grant programs.  While injecting money into the system is a step in the right direction, SME's need a more predictable SR&ED program and a better tax incentive scheme to compete with the USA.
Visit venbridge.com for more details on non-dilutive venture debt and tax credit consulting services.  Venbridge's services allow you to maximize your government tax incentives, better manage cash flow, and invest more in the areas you need.
+1-833-386-3632